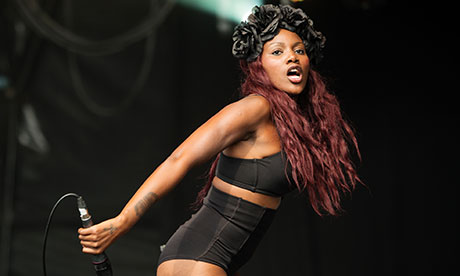 From DJs to new music artists, some of the best artists today are known to only a devoted following. In the upcoming year, these following seven artists are the people to watch in the music industry. Prepare for some of the best albums of the upcoming year and innovative new takes on a global industry.
Lulu James
Unlike many musicians, Lulu James was born into a noteworthy life. She began her life at the base of Kilimanjaro and grew up to create her own unique sound. Unlike ice-coll R&B, her sound is funky and has a mixture of both flamboyant and soulful sounds. Her eclectic music is almost as unusual as her clothing style. Known for her leotards and unusual get-ups, Lulu James first signed with Black Butter in 2012 and has transitioned to working with RCA Records.
Maya Jane Coles
Talented and enigmatic, Maya Jane Coles does all of the writing and production for her albums. This DJ mixes her songs and careful engineers each piece. From the artwork to the arrangement, she is in charge of the entire sound of her album. Her debut album, "Comfort", offered a glimpse into a new style that is set to change the entire sound of club DJs.
FKA Twigs
Outside of acting and dancing, FKA Twigs is known for her trip-hop sound and R&B music. Nicknamed twig because of the cracking of her bones, FKA Twigs grew up in the United Kingdom. Her birth name was Tahliah Barnett, but she operates under the stage name of FKA Twigs. She has worked with producers like Arca and released albums that have compelling videos. Each track explores the empty space between notes and creates a haunting listening experience.
Betty Who
Known for tracks like, "Somebody Loves You", Betty Who was born in Australia. As she grew up in New York, she became increasingly interested in music. After the success of one of her songs in a proposal video, Betty Who caught the eye of major record labels. She is expected to release her second album in 2014 with RCA Records.
Sophie
After exploding on the United Kingdom's dance music scene, Sophie has gone on to experiment with the post-dubstep movement. Sophie uses songs like "Bipp" to mix synthetic sounds, high vocals and poppy tracks.
Gina Turner
Native to New York City, Gina Turner is one of the hottest DJs in New York City. She has worked with radio channels like Underground FG and Sirius XM. Through her career, she has collaborated with artists like Steve Aoki, Diplo and Soulwax. Due to her signature sound, she has managed to become a fixture within dance music in the United States.
Banks
Only 25 years old, Banks manages to push the limits of R&B. Her first showing in the United Kingdom sold out within hours of ticket sales opening and her electronica sound has placed her on the radar of artists to watch. Blending pain and passion effortlessly, her boundary-pushing sound is quickly starting to make waves within the industry.
These artists are breaking ground and setting the stage for future generations of musicians and producers who are currently learning to create precise and technical tracks using a slew of modern tools. The new tools provided by technology, used to create music of the music listed above, have revolutionized the product and distribution in an irreversible way, something these artists have taken advantage of, much to the delite of their growing audiences.