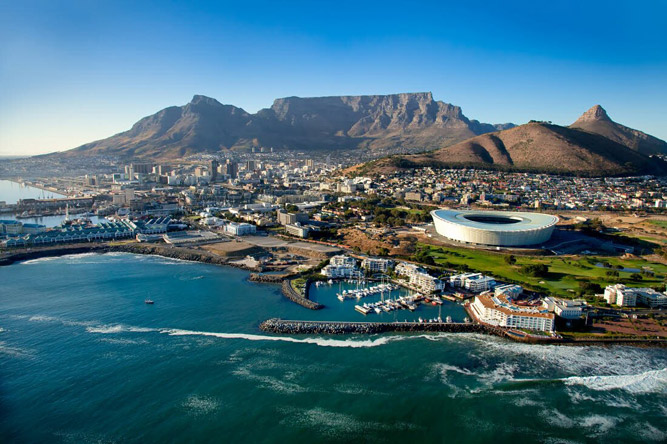 The most recent generation of workers has a hard time taking a vacation. Even while on vacation, many people bring laptops to stay connected to work while supposedly relaxing, or answer phone calls and emails from smart phones.
The working vacation has become more common due to anxiety over job security and workloads that may not be manageable in a normal 40-hour week, so how are we supposed to get work done in advance of going on vacation?
However, resisting disconnection while on vacation can be detrimental to employees over the long run. An amazing vacation, totally unhooked from work and the Internet, can be a good refresher for people perpetually tethered to the office and online. Here are three potential examples for great breaks.
1. Europe
Heading to Europe can be a good transition away from the stresses of work life. Italy is a popular destination; between the culture and the food, there's so much to guarantee a memorable trip. A wine resort can be an affordable place to stay while in the country.
Italy is celebrated for the arts and the variety of scenery and historical background. Customs and food tend to vary greatly between regions, so visitors can experience a broad array of culture in one visit.
2. South America
Visiting a place like South America can be rewarding, since it's the least-explored continent. It probably would appeal to the kind of traveler who does not like to go around with other tourists.
The various nations are full of jungles, mountains, and beaches which would be suitable for travelers who crave adventure along with relaxation. First-timers to the continent can start out with Brazil, Peru, or Argentina.
3. South Africa
Taking a trip to a place like South Africa can be a life-altering experience while you enjoy the diversity of the region. Tourists can shop in Capetown and enjoy the waterfront, or go on drive along the Garden Route that has beautiful scenic spots.
One of the main attractions of South Africa are the game reserves, where the visitors can go on safaris guided by personal rangers. A game-viewing trip consists of open vehicles for the best viewing opportunities. The reserves also offer spa treatments, animal sanctuaries, animal rehabilitation centers, swimming, and fine cuisine.
Patrons can visit natural wonders in South Africa, such as Table Mountain National Park, Addo Elephant National Park, Kruger National Park, and many more. These parks feature safaris into different types of ecosystems, beautiful views, hiking, and other activities that will make visitors forget all about work.